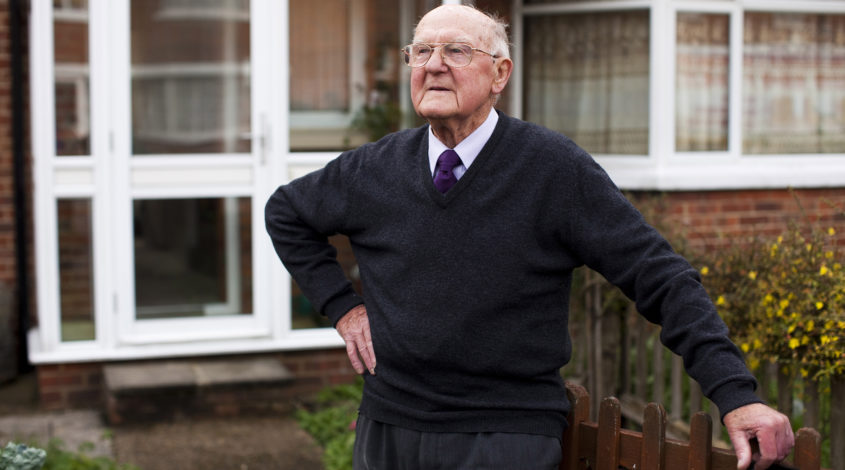 Older and disabled residents in Edinburgh
We're here to help you remain independent within your own home for as long as you desire and are able. Our team can carry out those fiddly tasks that become more difficult as we get older such as changing light bulbs or building flatpack furniture. We can fit grab rails, ramps and both internal and external handrails. If we can't do the work, we have a trade referral list. Our services are listed on the right hand side of this page.
Family, friends and neighbours
If you know an older or disabled person in Edinburgh, our services may be able to help them remain independent in their own home. This can be especially useful if you're not within easy distance to help yourself. You can contact us for help or advice by telephone, email or using the request a service link on the right hand side of this page.
Healthcare professionals
We can fit grab rails, ramps and keysafes to enable people to get home from hospital as soon as possible. We welcome referrals via our website/email from all health care professionals on behalf of clients. We can generally fit key safes within a week, hand rails and grab rails may take a little longer. If you are submitting a Section 12 request please be advised a Purchase Order number will be required prior to installation.
City of Edinburgh Residents
Care and Repair Edinburgh receives its core funding from the Edinburgh Health and Social Care Partnership which comprises City of Edinburgh Council and NHS Lothian.
We can therefore only provide support to older and disabled residents who pay council tax to City of Edinburgh Council. The postcodes we can provide services to are EH1 – EH17 all areas, EH21 Newcraighall only, EH28-30 and a small section of EH27.