We have a team of volunteer handypersons across Edinburgh who can carry out a range of DIY jobs in your home. Our volunteers are from a variety of backgrounds whether retired, still working or students.
All of our volunteers give their time to help older and disabled residents of Edinburgh remain in their own home for as long as they want and are able and all volunteers are members of the Protection of Vulnerable Groups (PVG) scheme.
The volunteers have a wide range of skills and we have both male and female team members. Our volunteers will carry out jobs such as changing lightbulbs, hanging curtains, pictures and mirrors as well as building up small flat packs. Larger flat packs will come under our Small Repairs service.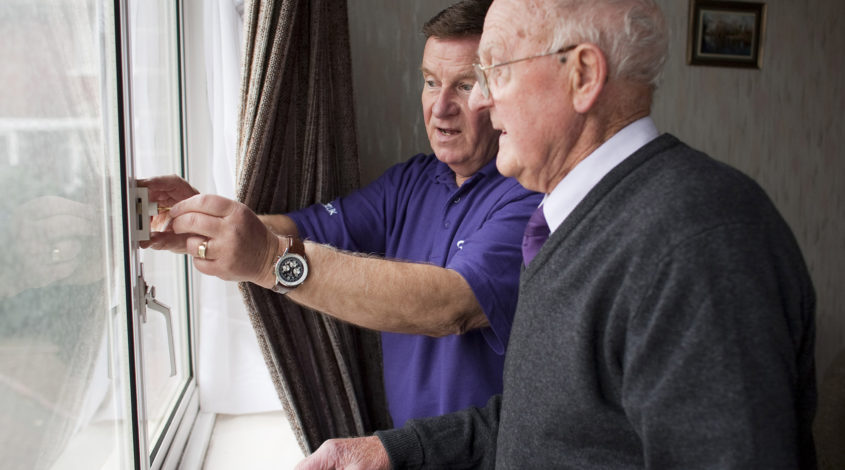 The volunteers also carry out more technical jobs such as helping with your computer, tuning your television, setting up an email address as well as installing call blockers to stop the scam callers.
If you require a volunteer to visit you, please fill out our service request form below.
What does it cost?
The handyperson service is free, we ask only that you cover the cost of any materials required. If you can afford a donation to help cover our volunteer travel expenses, then that would be appreciated. A donation will also contribute to future volunteers being trained as well as their uniform. Your donation will ensure that we can keep this vital service going.
Request our Handyperson service