We can fit keysafes to the outside of your property so that people you give the code to can enter without you having to get up and answer the door each time. This can be convenient for cares and others who visit you regularly.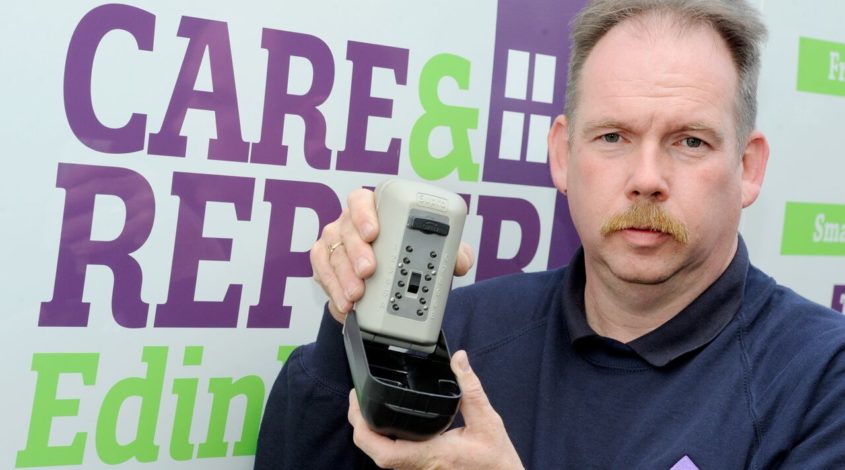 Many people have keysafes installed when they return home from hospital to help them recover without having to get up and down to answer the door.
Fitting a keysafe is quick and easy and as we fit around 1,000 a year across Edinburgh, you can be sure that we know what we're doing. All Keysafes are Police Scotland approved to give you peace of mind.
What does it cost?
We fit keysafes for a fixed fee including supplying and fitting. The fee for our most common Keysafe is £85 (inc VAT). We can also install recycled keysafes that have been returned to us for a lower rate of £65 (inc VAT). All recycled keysafes are quality checked by our keysafe fitter. Remember if you do not own your home, let your landlord know about the keysafe installation!
Request our Keysafes service