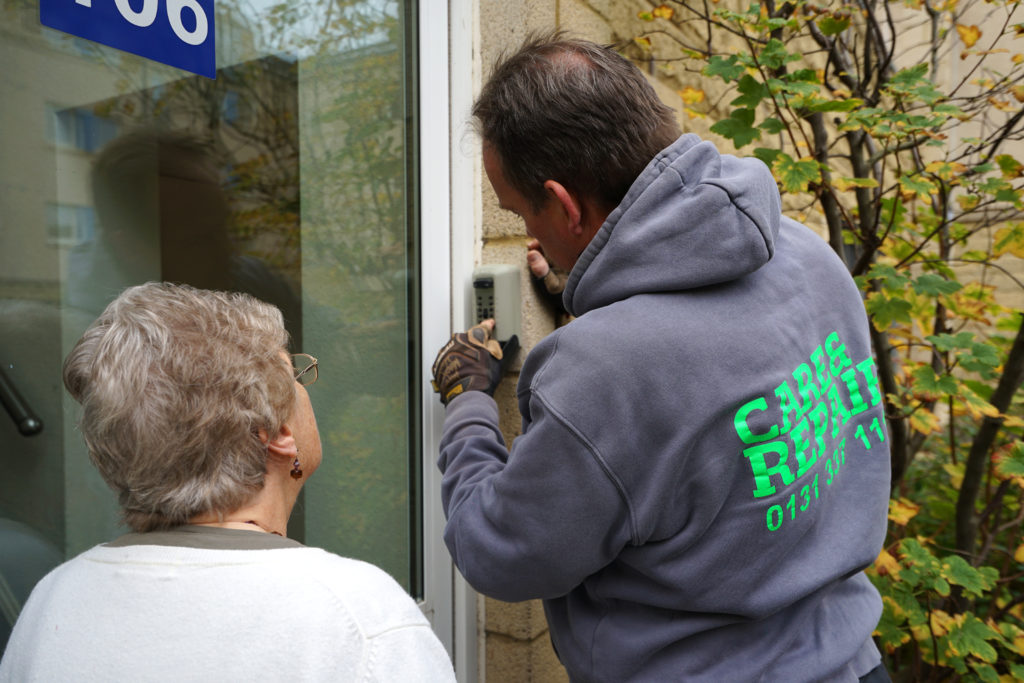 Thanks to the recent generous support of our fantastic funders, Care & Repair Edinburgh has been able to ensure that older people in Edinburgh can continue to live safely and independently in their own homes by providing key safes, small appliances and lightbulbs for free to older people receiving pension credit.
We are also able to operate our free handyperson service which can help older people and those living with disabilities in Edinburgh with simple repair jobs and technical help around the home.
We are very grateful for the fantastic support from a number of Trusts and Foundations recently, in particular:
Anton Jurgens Charitable Trust
Kilpatrick Fraser Charitable Trust
Nancie Massey Charitable Trust
JTH Charitable Trust
W G Edwards Charitable Trust
St John Houghton Fund
Edinburgh University Local Grant.
On behalf of the older and disabled people across Edinburgh who will benefit from these important funds – thank you!